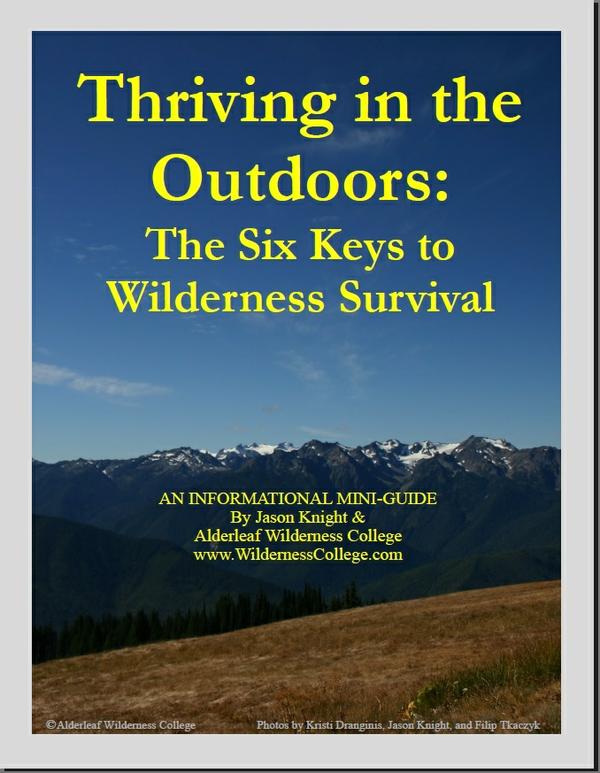 Get a Free Copy of our Survival Guide:
Discover the strategies of:
Shelter & fire to prevent the number one cause of death
Obtaining clean water to avoid life-threatening dehydration
Common wild survival foods and other critical skills
The guide is designed to complement the free monthly Alderleaf eNewsletter. Our eNews articles encompass topics ranging from wilderness survival, wild edible & medicinal plants, sustainable living skills, wildlife tracking, and more.
They're like having your own personal nature skills mentor!
We never share your information. Unsubscribe anytime.